The American Academy of Fixed Prosthodontics has nominated Dr. Douglas B. Phillips for Treasurer and Secretary for Guests.
Posted on Feb 22, 2017, by Golden Proportions Marketing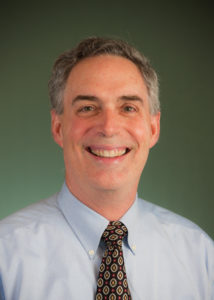 Dr. Douglas Phillips graduated from Baylor College of Dentistry in 1979 with honors.  After completing a general practice residency in the USAF at Eglin Air Force Base in 1980, he completed his active tour of duty at England AFB in Alexandria, Louisiana, from 1980-1982. In addition to providing dental services, he had additional duties as the Prosthodontic Lab Officer and the Dental Supply and Equipment Officer.  He continued his service as a USAF Reserve Officer for two years when he started his first private practice in Crossett, AR, in 198.  He then moved to Asheville, NC, in 1998 to start another dental practice where he practices today in a group dental practice.
Dr. Phillips completed all continuums at the LD Pankey Institute and all workshops at the Seattle Institute for Advanced Dental Education (Dr. Frank Spear).  He mentors two Spear Study Clubs in the Asheville area. He currently serves as visiting faculty at Spear Education in Scottsdale, AZ, where his focus in 2017 will be mentoring the Dental Sleep Medicine workshops.
Dr. Phillips became an active member of the AAFP after Dr. Rick Jordan sponsored him in 2005.  He has been active in attending annual meetings and as a working member during guest registration.  Dr. Rick Jordan has mentored Dr. Phillips on the duties of the Secretary for Guests and the Treasurer of the Academy since 2006.