Asheville Dentist, Dr. Phillips attends the AACD Annual Meeting
Posted on May 3, 2014, by Grace Rizza
April 30- May 3rd 2014 | AACD Annual Meeting | Orlando , Florida 
Dr. Phillips, our dentist in Asheville, strives to provide his patients with high quality care and service. To do so, Dr. Phillips regularly attends seminars and continuing education courses to help him stay up-to-date with the latest in dental advancements.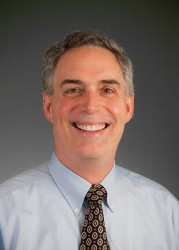 At the beginning of May, Dr. Phillips attended the 30th annual meeting of the American Academy of Cosmetic Dentistry in Orlando, FL. He participated in 10 continuing education courses presented by World-renowned dentists in the field of cosmetic and restorative dentistry. The courses exposed Dr. Phillips to the latest materials and techniques used to restore patient's confidence in their smiles. The theme of the meeting was " 30 Years of Making Smiles".
Our Asheville dentist, Dr. Phillips, is a sustaining member of the AACD and has been a member since 1996. He is currently completing the requirements to become an accredited member of the AACD.
He enrolled his Asheville dental office as an active participant in the "Give Back A Smile" program which is sponsored by the American Academy of Cosmetic Dentistry Charitable Foundation. The practice of Phillips & Schmitt DDS, PA will provide free tooth whitening to the first 24 patients who makes at least a $100.00 donation to the "Give Back A Smile" program which will support survivors of domestic violence.
Information about GBAS program can be found at this link: http://www.aacd.com/index.php?module=cms&page=556
If you would like to learn more about Dr. Phillips or his practice, visit our website! Or, feel free to contact our office.
—–
Phillips & Schmitt, DDS, PA
1111 Hendersonville Rd
Asheville, NC 28803
Phone: (828) 254-1944
URL of Map